A Letter from our Minister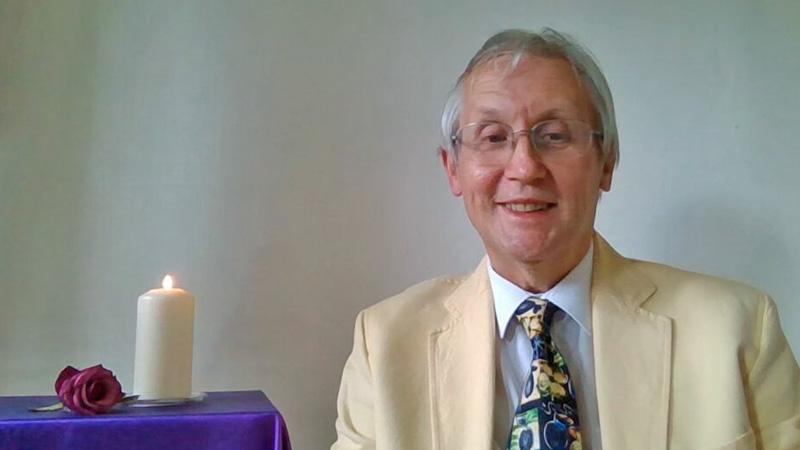 Brook Street members are a friendly group of people (and a few doggies as well!) who believe religion is about how you live your life, rather than fixed beliefs. "A tree is known by its fruits." (Jesus – Luke 6.44)
 We look forward to welcoming you at any of our events or services!
Dear Friends,
As we send each other greetings and good wishes for 2022, some of us might be ruefully wondering what happened to 2021. Did we blink and miss it?  (I feel a little like that myself).
The pandemic continued with all the continuing reverses of fortune, restrictions being lifted, only to be brought back again. There were some highlights in the year for our chapel community, in particular the heritage events on two Sundays in September, and the fact that we were able to sing carols (albeit with face coverings) at our Carol Service in December.
2021 was not an easy year in so many ways, and for some of us, it was been a year of loss and pain in our personal lives as well. The New Year can bring another painful reminder of loved ones we have lost.
As we prepare to face the future, while we might justifiably feel apprehensive about what it might hold, we have the opportunity to think about all the possibilities for good that it also brings. Paul says these words to his fellow Christians in Philippi (a town in Macedonia, named after Philip, father of Alexander the Great)  "…forgetting what lies behind and straining forward to what lies ahead, I press on towards the goal for the prize of the heavenly call of God in Christ Jesus".  (Philippians 3.13-14) As part of our spiritual community, we need not do this alone, but we can support and care for one another on the journey. I know that so many of you do this in so many ways, and this is what makes our chapel community the special place it is.
Unitarians and Free Christians have always looked to the future as well as the past: one Unitarian minister was once asked where Unitarian stand. 'We do not stand', he said, 'we move!'
Great literature, both sacred and secular has often compared life to a journey: the Pilgrim's Progress by John Bunyan, a great allegory of the Christian life, and the Sufi story of the Conference of the Birds are two examples of where the journey is used in this way. So, as we begin our individual journeys into 2022, may we find a meaning and sense of purpose in the knowledge that there is a divine reality that underlies all things, and the strength and comfort that comes from our care and love for one another.
Wishing you all a very happy, healthy, blessed, and peaceful New Year,
Minister Alex
Unitarian Chapel digital & contact information
The Chapel has a Facebook page: Brook Street Chapel and Heritage Exhibition Knutsford  with various posts with news and views.
Minister Alex's contact details:
Tel: 07518 842 635
Services at 11.00 every Sunday.