A Letter from our Minister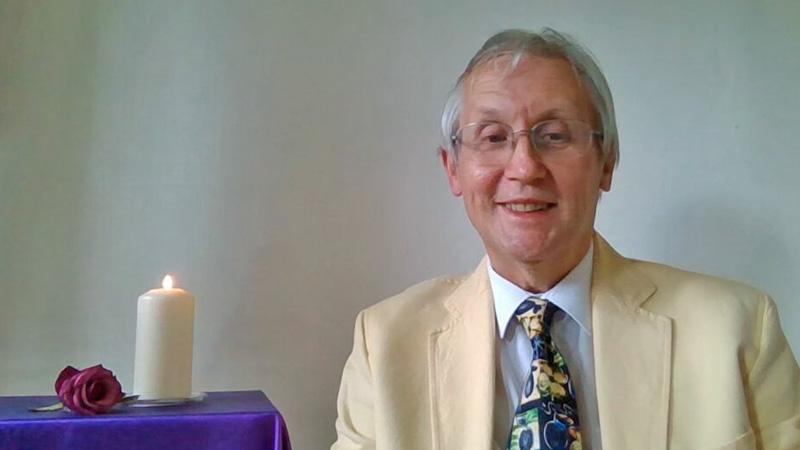 WE WARMLY WELCOME YOU, whether you are an old friend or visiting us for the first time!
Dear Friends,
Firstly, a big thank you to all who contributed to our special collection for the Welcome food bank in Knutsford at our Valentine's Day service last month. We raised a total of £321, which will go to help provide fresh food for families and people in financial difficulties. It is part of our faith (James 2.14-17) that faith and good deeds are inextricably linked. They are two sides of the same coin.
Your committee had a long and soul-searching debate at the beginning of January about whether our Sunday services in chapel should continue during Lockdown Three, (the government having permitted communal public worship this time, unlike in the first two Lockdowns). It was decided to continue, with strict Covid precautions.THEREFORE, OUR SERVICES CONTINUE TO BE HELD AT 11.00 EVERY SUNDAY MORNING. We realise that not everyone will wish to attend in person at present and so I provide YouTube devotions for those members and friends. I have been touched by the many kind comments and expressions of appreciation about our online devotions. Our chapel is as alive and as lively as ever, even if some of us cannot come to worship in person at present. Our Zoom meetings are still going strong as well.
A number of our members and friends are experiencing health problems, awaiting serious operations or medical procedures, or have challenging life issues at present. We hold all of them in our loving thoughts and prayers. Please let me know if you would like to be remembered by name in our prayers at our Sunday services. If you wish to be remembered  silently, I will not mention your name or the circumstances, but say only that someone wishes to be held in prayer. I believe that God answers prayer, but not in a slot-machine fashion (some of my own prayers in the past were not answered in the way that I hoped for!) but our prayers are held in the reality that is beyond words, a reality which I believe our own Christian faith, and all the great faiths, in their different ways, bear witness to, the reality that is love, truth, beauty, and in that reality is found healing of spirit and peace.
It seems clear that even when we return to normal life: able to shake hands, go to the cinema or the theatre, the seaside or on holidays abroad, sing hymns, and not to have to worry about forgetting to bring a mask for all indoor public spaces, the economic and even more importantly, the psychological and spiritual impact of this pandemic will be profound. So many people have lost their jobs, relationships have been strained, and the many things that we took for granted will not necessarily be the case any longer. We need more than ever to care for each other, not just in our circles of family and friends but in our wider society too, remembering that 'we are all members, one of another'. Our liberal Christian faith, grounded in the Unitarian tradition, with its emphasis on 'deeds rather than creeds' can make its own contribution to this process.
If anyone reading this would like a conversation over the phone, please don't hesitate to ring me, whether you want a confidential call or just a friendly chat! If I am not available, please leave a message, with your phone number, for me to ring you back.
Blessings and best wishes,
Alex
Minister Alex
Unitarian Chapel digital & contact information
The Chapel has a Facebook page: Brook Street Chapel and Heritage Exhibition Knutsford  with various posts with news and views.
 Minister Alex's contact details:
Tel: 07518 842 635
A Poem about the Chapel
A Very Special Place

Quiet little chapel on a hill patiently bides her time.
A secret, dignified cosy little teapot with two doors.
The stairs outside quietly outstretched
To welcome Sunday visitors .
She has time to spare for everyone.
A congregation who partakes of schoolroom tea,
Rejoice and reflect and sing of seasons
And listen to reasons in sensible sermons and ministers views,
Observing each-other from opposite pews .
You stand firm, quiet, unassuming,
Hidden from view, unobtrusive, always there, everybody's mother,
Smoothing sadness, sharing joy,
Waiting, watching, accepting, hoping, thinking of the other.
What have you seen through those leaded latticed
Multi-faceted lozenges of light?
You were born amidst famine and fragile unrest
Secretly hidden in the fields by Darkness Lane
A bid for freedom out of dissent, generous courage, and pain
For three hundred years you have watched over town –
Who comes up the cobbles, who goes down –
To sing "The Hopes and fears of all the years are met in thee tonight"
Just how many blackbirds have rehearsed those songs?
Inside whitewashed plain walls NOTHING FANCY,
The low Winter sun casts shadows
And moving beams across the red carpet,
Breathing living green energy in from the garden.
We see organist's legs ascend the outside stair,
A white cat is moving across the panes, hunting out there
Look closer, there are trapped in the glass, bubbles of air.
Did the glass maker sneeze or stir too fast?
It is a very small signature from the ancient past.
NOTHING FANCY, VERY PLAIN.
You are very welcome,
Please come again.
Poem by Jane Crowther