A Letter from our Minister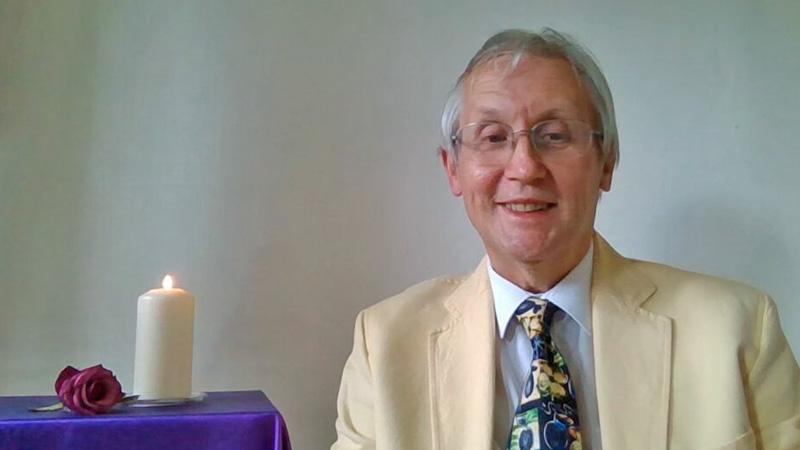 WE WARMLY WELCOME YOU, whether you be an old friend, a newcomer, or a seeker!
Dear Friends,
'Life is what happens when you're busy making other plans.' John Lennon used these words in one of his songs, although they date back to 1950s America.  Now that we are about to go into lockdown again, we realise yet again the unpredictability of life, in both the great and the little things. While we all struggle to understand the minutiae of the new rules, to keep ourselves on the right side of the letter (and the spirit) of the law,  in order to keep ourselves and others safe,  events on a larger scale are happening elsewhere. These words are being written on the day when America goes to the polls to elect a President and whatever your views on politics may be, their decision will have a huge impact on our world. All those millions of individual votes will go to make one big decision.
There is a lesson in there, I think: never underestimate the power and importance of your own contribution, however small and seemingly insignificant it may appear to be to you. Your voice, your words, your actions, do count (in the case of an election, literally so). The greatest of oceans is composed of countless billions of droplets of water. Every act of kindness, every gift to help a hungry person, every word of loving kindness spoken, each and every one of them makes a difference.
Let's all resolve afresh, at the beginning of every day, to make a difference, to be bearers of light and love.
I found this lovely blessing by an unknown writer which I think is a good description of our aspirations as a spiritual community here at Brook Street Chapel: 
"I give you blessings to your feet that you may create a path of peace where no path yet exists.

I give blessings to your hands that you may support others on your journey.
I give blessings to your heart that you may go on loving all those that you meet.
I give blessings to your life that you may live in peace. Amen."
With love, prayers, and blessings,
Alex
Rev Alex Bradley
Unitarian Chapel digital & contact information
The Chapel has a Facebook page: Brook Street Chapel and Heritage Exhibition Knutsford  with various posts with news and views.
 Minister Alex's contact details:
Tel: 07518 842 635
A Poem about the Chapel
A Very Special Place

Quiet little chapel on a hill patiently bides her time.
A secret, dignified cosy little teapot with two doors.
The stairs outside quietly outstretched
To welcome Sunday visitors .
She has time to spare for everyone.
A congregation who partakes of schoolroom tea,
Rejoice and reflect and sing of seasons
And listen to reasons in sensible sermons and ministers views,
Observing each-other from opposite pews .
You stand firm, quiet, unassuming,
Hidden from view, unobtrusive, always there, everybody's mother,
Smoothing sadness, sharing joy,
Waiting, watching, accepting, hoping, thinking of the other.
What have you seen through those leaded latticed
Multi-faceted lozenges of light?
You were born amidst famine and fragile unrest
Secretly hidden in the fields by Darkness Lane
A bid for freedom out of dissent, generous courage, and pain
For three hundred years you have watched over town –
Who comes up the cobbles, who goes down –
To sing "The Hopes and fears of all the years are met in thee tonight"
Just how many blackbirds have rehearsed those songs?
Inside whitewashed plain walls NOTHING FANCY,
The low Winter sun casts shadows
And moving beams across the red carpet,
Breathing living green energy in from the garden.
We see organist's legs ascend the outside stair,
A white cat is moving across the panes, hunting out there
Look closer, there are trapped in the glass, bubbles of air.
Did the glass maker sneeze or stir too fast?
It is a very small signature from the ancient past.
NOTHING FANCY, VERY PLAIN.
You are very welcome,
Please come again.
Poem by Jane Crowther