A Letter from our Minister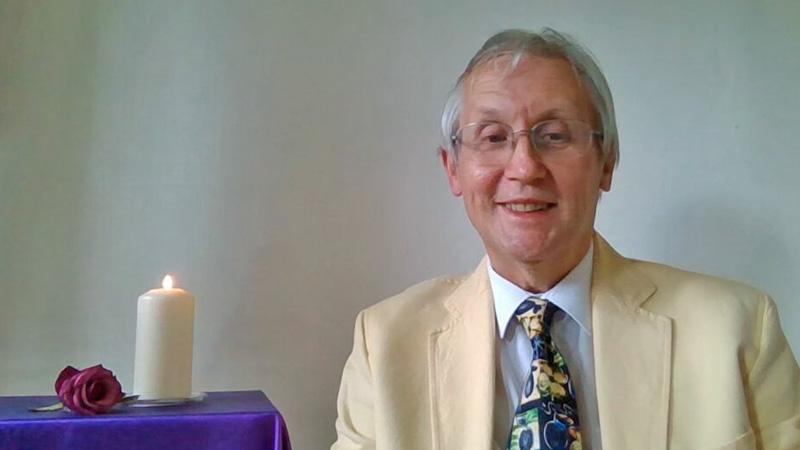 Dear Friends,
First of all, welcome to our Brook Street Chapel website, whether you are a chapel member or a visitor to our site who wants to explore their faith and know more.  I'm addressing you all as 'friends', in the spirit of the saying that, 'strangers are friends you haven't yet met'.
It seems a lifetime since the Covid-19 lockdown began at the end of March and the end is seemingly not yet in sight. As some of you will know, our services restarted in July, albeit with strict social distancing, no hymn-singing (which I know many of us really miss) and no refreshments in the hall after service: but it is at least a step on the long road to normality again. Many of you have expressed appreciation of the online video devotions on YouTube and our Chapel Facebook page, along with the service as a Word document for those who prefer to read the words, which enable more of us to engage in worship at a distance. It all seems very strange but we shall have to get used to it for some time yet. The good news is that we as a chapel family are showing how much we care for each other, even though we have been kept apart for several weeks, and some of us are still having to shield or self-isolate.
The lockdown is (partly) over but we are faced with new dilemmas and uncertainties. How can we as a spiritual community respond, both for ourselves and as we seek, in however small a way, to serve our world around us? Some of us are serving as frontline workers, while others who may be retired are nonetheless doing other voluntary work in the community.
One vital way in which we are helping each other is by staying in touch, whether by phone, text, email, cards, or online on Zoom, Facetime, or Teams. This has been something that many of you have commented on, namely that in some ways, we have felt a greater closeness to one another than before. I feel that the image from the Bible of the church as a body, (see I Corinthians Chapter 12) with all its various parts being as important as one another seems more relevant than ever. We all matter because we are all connected to each other and we share a common purpose to be a model of a caring community in a disconnected and fragmented world. So many of you have contributed your thoughts in our restarted chapel services, or spoken in our Zoom meetings and this is yet another sign of our spiritual health and vitality and our care for each other.
If you would like to speak to me, please don't hesitate to ring or email, or text me. If I am not available when you call, please leave a voicemail and I will call you back.
In the meantime, stay safe and well.
With love, prayers, and blessings,
Alex
Rev Alex Bradley
Unitarian Chapel digital information
The Chapel has an e-mail address and a Web site and also a Facebook page —all courtesy of the great work done at the beginning by Julie Tempest.  The website is updated at frequent intervals.
Our contact details are:
Facebook is www.facebook.com/BrookStreetKnutsford
Twitter is www.twitter.com/brookstknuts
E-mail is 
In addition to the material that is updated on the web site  Alex reqularly updates the Chapel Facebook page so that as many people as possible can learn more about what is happening at our Chapel. 
A Poem about the Chapel
A Very Special Place

Quiet little chapel on a hill patiently bides her time.
A secret, dignified cosy little teapot with two doors.
The stairs outside quietly outstretched
To welcome Sunday visitors .
She has time to spare for everyone.
A congregation who partakes of schoolroom tea,
Rejoice and reflect and sing of seasons
And listen to reasons in sensible sermons and ministers views,
Observing each-other from opposite pews .
You stand firm, quiet, unassuming,
Hidden from view, unobtrusive, always there, everybody's mother,
Smoothing sadness, sharing joy,
Waiting, watching, accepting, hoping, thinking of the other.
What have you seen through those leaded latticed
Multi-faceted lozenges of light?
You were born amidst famine and fragile unrest
Secretly hidden in the fields by Darkness Lane
A bid for freedom out of dissent, generous courage, and pain
For three hundred years you have watched over town –
Who comes up the cobbles, who goes down –
To sing "The Hopes and fears of all the years are met in thee tonight"
Just how many blackbirds have rehearsed those songs?
Inside whitewashed plain walls NOTHING FANCY,
The low Winter sun casts shadows
And moving beams across the red carpet,
Breathing living green energy in from the garden.
We see organist's legs ascend the outside stair,
A white cat is moving across the panes, hunting out there
Look closer, there are trapped in the glass, bubbles of air.
Did the glass maker sneeze or stir too fast?
It is a very small signature from the ancient past.
NOTHING FANCY, VERY PLAIN.
You are very welcome,
Please come again.
Poem by Jane Crowther